We Offer Free inspection and On-Site Estimate for all residential water damage restoration and mold remediation services
AM:PM Restoration and Construction consists of Indoor Air Quality assurance Water Damage Repair, Mold Removal and Remediation, Fire Damage Cleanup and Smoke Damage Restoration. The most important aspect that we focus on is the safety of the environment, whether inside or outside your home. Whether you need emergency flood damage restoration or top-to-bottom home sanitizing and cleaning, you can trust AM:PM Restoration & Construction professionals to make your house feel like home again. We have the training, experience, and equipment to quickly get your home looking its best. We offer complete restoration services to residents for many years. From natural disasters that have wreaked havoc on homes and commercial businesses or those affected by water and fire damage, our professional restoration services have provided the most practical and important help when and where it is most needed.  

Trusted & Highly Rated Water damage and Mold removal
Restoration & Reconstruction Services
Insurance Claim Support
We work with all insurance companies and provide direct billing to your insurance agency. We provide real-time documentation to your carrier and use standardized pricing for an easier process.
Bonded & Insured 
We use the most advanced water damage restoration technology to get your property back to normal faster than the competition.
Experienced Team
Our highly experienced team provide restoration and renovation services to residential and commercial customers in Los Angeles and beyond.
24/7 Emergency Service
Our restoration and reconstruction team responds to emergencies 24 hours a day, 7 days a week, 365 days a year. One call and we will be on our way to provide service.
Am:Pm Restoration and Construction inc. Picks Up the Pieces Following Any Damage or Disaster
We offer the experience and know-how you can count on when disaster recovery is required with our complete range of restoration services for fire, water damage, and natural disasters. Our qualified technicians handle everything from carpet cleaning to major debris removal and any other restoration requirement.
Water and Flood Damage Restoration
Am:Pm Restoration and Construction inc. is right by your side to take charge of the cleanup and recovery following water damage that can make a mess out of your property. Water damage restorations services include:
Specialized water removal
Drying & dehumidification services
Complete flooring repair and replacement
Advanced technology deodorization
Mold and Mildew odor and removal
High powered carpet cleaning and restoration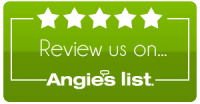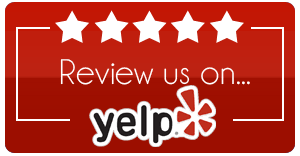 Fire Damage Restoration
Fire damage can be especially devastating and leave victims completely overwhelmed. Rely on Am:Pm Restoration and Construction inc. fire restoration experts to provide:
Professional soot & smoke removal
Smoke odor removal
Duct cleaning
Furniture refurbishing
Stain removal
Electronics restoration
Drapery cleaning
Specialized content inventory solutions
Natural Disaster Restoration
Am:Pm Restoration and Construction inc. is experienced with restoring order and peace of mind following a natural disaster and storm damage to your property. Count on complete and total debris removal for large or smaller scale damage along with our restoration services.

24 HOUR SERVICE 7 DAYS A WEEK DON'T WRITE OFF PRECIOUS VALUABLES IF YOU DON'T HAVE TO