Free On-Site Estimate for water damage restoration and mold remediation services
30 minutes Response, 24/7 Emergency Service
Integrity: No Hidden Charges!
Professionalism: Certifications and High-Quality Services
Free: Inspection & Estimate
Performance: Latest Equipment & Advanced Techniques
Experience: Over 10 years with excellent record

Trusted & Highly Rated Water damage and Mold removal
Restoration & Reconstruction Services
Insurance Claim Support
We work with all insurance companies and provide direct billing to your insurance agency. We provide real-time documentation to your carrier and use standardized pricing for an easier process.
Bonded & Insured 
We use the most advanced water damage restoration technology to get your property back to normal faster than the competition.
Experienced Team
Our highly experienced team provide restoration and renovation services to residential and commercial customers in Los Angeles and beyond.
24/7 Emergency Service
Our restoration and reconstruction team responds to emergencies 24 hours a day, 7 days a week, 365 days a year. One call and we will be on our way to provide service.
Local Business
We are not a franchise – we are a local business professional services to surrounding communities. Thousand Oaks, Calabasas, Ventura County, Oxnard, Pasadena, Malibu and Los angeles.
Mold Prevention and Mold Remediation
We sanitize the area to kill any present mold and to prevent future mold growth. Have a heavy, musty smell in your home or office? Maybe some fuzzy spots growing on the ceiling of the bathroom or in the attic? Did you have untreated flood damage? Mold is a major-league nuisance. It blackens the grout lines in your shower, discolors drywall, shows up as black spots on siding, darkens decks, and grows on and rots damp wood everywhere. Even worse, it can be bad for your health. It releases microscopic spores that cause allergic reactions, runny noses and sneezing, as well as irritating, even injurious, odors. We are mold removal company near you that provide mold and mildew removal service. A few types of molds are highly toxic. If you have an allergic reaction to mold or a heavy infestation inside your home, call us NOW!
Read More...
Water Extraction and Water Damage Restoration
We pump or vacuum standing water or sewage from all affected areas and we use state-of-the-art equipment to dry out structure. There are many different types of Water Damage Emergencies. Some of them include Broken pipes, frozen pipes that then leak, flooded crawlspaces, leaking roofs into the attic, appliances that leak when you're on vacation. Some losses are covered by your insurance, and some are called "self-pay". AM:PM Restoration assists with both types of a Water Loss. Working with many different insurance companies let us help you or your business navigate through any of these emergency and non-emergency type situations. We are Flood restoration company near you just call to schedule for water damage restoration service.
Read More
Attic and Crawl Space Cleaning
Get rid of the nasty smells in your attic or crawl space! Rodents, birds, water, and even the effects of time can cause your insulation to become compact, torn apart, wet, or otherwise unable to do its job. Crawl space cleaning is a critical part of home maintenance. It's extremely susceptible to problems such as animal infestation and water damage, which can cause a vast array of structural problems and even health issues. For most homeowners, the crawl space is out of sight and out of mind. However, this approach can lead to serious structural and system problems, and it can cost more each month in increased utility bills.
Read More...
Fire & Smoke Restoration
We have the IICRC certified skills that allow us to remove all signs of a fire & clean every surface of your property.
Rebuild & Restoration
Our expert repair team will restore your home or property to its original condition.
Residential Services
AM:PM Restoration and Construction consists of Indoor Air Quality assurance Water Damage Repair, Mold Removal and Remediation, Fire Damage Cleanup and Smoke Damage Restoration. The most important aspect that we focus on is the safety of the environment, whether inside or outside your home. Whether you need emergency flood damage restoration or top-to-bottom home sanitizing and cleaning, you can trust AM:PM Restoration & Construction professionals to make your house feel like home again. We have the training, experience, and equipment to quickly get your home looking its best. Am:Pm Restoration and Construction inc. has proudly offered complete restoration services to residents for many years. From natural disasters that have wreaked havoc on homes and commercial businesses or those affected by water and fire damage, our professional restoration services have provided the most practical and important help when and where it is most needed.
Am:Pm Restoration and Construction inc. Picks Up the Pieces Following Any Damage or Disaster
We offer the experience and know-how you can count on when disaster recovery is required with our complete range of restoration services for fire, water damage, and natural disasters. Our qualified technicians handle everything from carpet cleaning to major debris removal and any other restoration requirement.
Water and Flood Damage Restoration
Am:Pm Restoration and Construction inc. is right by your side to take charge of the cleanup and recovery following water damage that can make a mess out of your property. Water damage restorations services include:
Specialized water removal
Drying & dehumidification services
Complete flooring repair and replacement
Advanced technology deodorization
Mold and Mildew odor and removal
High powered carpet cleaning and restoration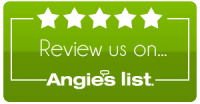 Fire Damage Restoration
Fire damage can be especially devastating and leave victims completely overwhelmed. Rely on Am:Pm Restoration and Construction inc. fire restoration experts to provide:
Professional soot & smoke removal
Smoke odor removal
Duct cleaning
Furniture refurbishing
Stain removal
Electronics restoration
Drapery cleaning
Specialized content inventory solutions
Natural Disaster Restoration
Am:Pm Restoration and Construction inc. is experienced with restoring order and peace of mind following a natural disaster and storm damage to your property. Count on complete and total debris removal for large or smaller scale damage along with our restoration services.

24 HOUR SERVICE 7 DAYS A WEEK DON'T WRITE OFF PRECIOUS VALUABLES IF YOU DON'T HAVE TO