WATER DAMAGE RESTORATION SERVICE
Water damage is one of the unpleasant situations for any homeowner. There is so much at stake and you need to act fast to ensure minimum damage and exposure to dangerous microbes. There could be a number of causes for water damage itself, but professional water damage cleanup experts can do all the heavy lifting for you. Am Pm Restoration has carved out a reputation for itself as the best water damage restoration company in the area. We have a team of dedicated professionals with years of experience and training in dealing with issues related to water damage. From initial cleaning to restoration, you can rely on our teams to deliver always on time. Restoration requires quick thinking and action and that's where our professionals shine with modern equipment and tools. If you are suddenly struck by an incident, fret not. As we are among the top emergency water damage remediation companies in the areas of Woodland Hills, Thousand Oaks, Ventura County, Malibu, Santa Monica, Beverly Hills, Pasadena, Redondo Beach, San Marino, Altadena, Oxnard, La Canada, Long Beach, Canyon Country, La Crescenta and Huntington Beach CA. We are trusted by our clients to get their home back on track and ensure that damages are at bay. So, if you need the best water damage restoration company on board, feel free to give us a call now and we will take it from there!
WATER DAMAGE TIMELINE
Within Minutes:
Moisture sensitive surfaces such as cabinets, baseboard and wood can swell and become disfigured. Paper goods are ruined and furniture stains begin to appear on the carpeting which typically stain it permanently.
Within Hours:
Water is absorbed by drywall causing it to soften and warp. Wood furniture exposed to water can be permanently damaged due to discoloration and swelling. Carpeting that becomes wet can be ruined due to delamination, which is the separation of the carpet from its backing.
Within Days:
Fungi and bacteria begin to grow and flourish. This growth can be hidden within wall cavities, under cabinets and behind baseboard. You may think everything is drying on its own until the unpleasant odors begin to permeate the structure.
It's actually the fastest growing type of claim on homeowners insurance, according to the American Insurance Association. Water Damage Restoration Services in Los Angeles and surrounding area. AM:PM Restoration and construction have the fastest expert crew for all your waterproofing needs. Whenever there's flooding, a leak, or an overflow every minute counts as water soaks in more and more deeply. Even clean water is not harmless, and can lead to far more than stains and discoloration. Bacteria and mold can grow into a big problem in 24-48 hours, and lingering moisture can destroy building finishes and even damage the structure itself. We provide water restoration services. Too often people try to take care of flood damage removal themselves. But then either mistakes or not getting everything thoroughly dry soon enough leaves them with far more problems than they had just a few days earlier. Surfaces may appear dry, but deep down wood and other materials can still be damp or downright wet. The sooner water damage restoration professionals are on the job the less destruction there will be. And most likely repairing that secondary harm is excluded from your insurance coverage. With immediate mitigation your life or business will be back to normal far sooner.
With water damage, time is not on your side.
Our trained and certified technicians are ready to respond as soon as you notice a water problem When you hire AM:PM Restoration and Construction, you will be dealing with a water damage restoration business that has specific expertise in the area of water damage. An established track record ensures your safety and peace of mind. For fast and efficient water damage repair and restoration services in Los Angeles and surrounding areas call us
WHAT WE DO
Use moisture detection equipment, including thermal imaging, to explore the extent and type of damage
Report what can be restored and what must be replaced
Remove excess water with specialty drying equipment
Disinfect affected areas
Deodorize affected areas
Replace building materials, when appropriate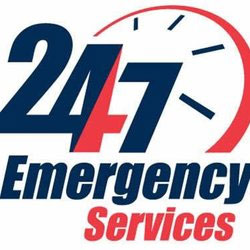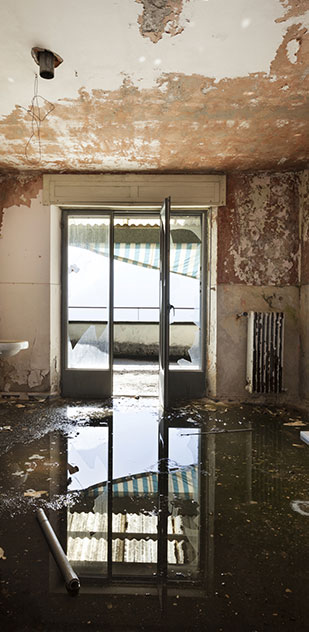 Water Damage Restoration That Is Efficient and Fast
When disaster strikes in your home, come to the professionals that know how to fix the problem quickly. Water damage from storms, leaks or floods can lead to serious problems for your home down the road if not taken care of quickly. Here at Am:Pm Restoration and Construction inc., we specialize in water damage restoration, and we work hard to get your home back to its original shape as quickly as possible. Water damage can be caused by anything from a sewer line back up to ice damming on your roof. Regardless of the problem, we deal with it quickly and ensure that your home is healthy and dry before we leave.
Why Choose Am:Pm Restoration and Construction inc.?
You have choices when it comes time to pick a water damage restoration company, but you can count on us to offer you fast response times, affordable prices and work you can rely on. When water damages your home mold is a serious concern. If your home isn't dried out properly, small spores of mold can grow and ruin your home and health before they are even noticed. We make sure that your home and belongings are completely dry before we are done with our job. It takes training and experience to deal with mold and water damage successfully, and we have the tools and equipment needed to ensure that your home is protected now and in the future. We are always careful with your home and your belongings after water damage. We know that these can be emotional, inconvenient times for your family, and we do our best to get in, do our job, and let you get back to your life with as little fuss as possible.
Give Us a Call When your home has water damage, come to the professional company that comes as quickly as possible. Call us today at (818) 312-3950 to learn more about how we ensure that your home is safe after water damage strikes.
We Serving Los Angeles, CA - Cities
Acton
Agoura Hills
Alhambra
Altadena
Arcadia
Artesia
Avalon
Azusa
Baldwin Park
Bell Gardens
Bellflower
West Hills
Burbank
West Hollywood
Canoga Park
Canyon Country
Carson
Castaic
Cerritos
Chatsworth
Claremont
Compton
Covina
Culver City
Diamond Bar
Downey
Duarte
El Monte
El Segundo
Encino
Gardena
Glendale
Glendora
Granada Hills
Hacienda Heights
Harbor City
Hawaiian Gardens
Hawthorne
Hermosa Beach
Huntington Park
Inglewood
La Canada Flintridge
La Crescenta
La Mirada
La Puente
La Verne
Lake Hughes
Lakewood
Lancaster
Lawndale
Littlerock
Llano
Lomita
Long Beach
Los Angeles
Lynwood
Malibu
Manhattan Beach
Marina Del Rey
Maywood
Mission Hills
Monrovia
Montebello
Monterey Park
Montrose
Mount Wilson
Newhall
North Hills
North Hollywood
Northridge
Norwalk
Pacific Palisades
Pacoima
Palmdale
Palos Verdes Peninsula
Panorama City
Paramount
Pasadena
Pearblossom
Pico Rivera
Playa Del Rey
Playa Vista
Pomona
Porter Ranch
Rancho Palos Verdes
Redondo Beach
Reseda
Rosemead
Rowland Heights
San Dimas
San Fernando
San Gabriel
San Marino
San Pedro
Santa Clarita
Santa Fe Springs
Santa Monica
Sherman Oaks
Sierra Madre
Signal Hill
South El Monte
South Gate
South Pasadena
Stevenson Ranch
Studio City
Sun Valley
Sunland
Sylmar
Temple City
Topanga
Torrance
Tujunga
Valencia
Valley Village
Valyermo
Van Nuys
Venice
Verdugo City
Walnut
West Covina
Whittier
Wilmington
Winnetka